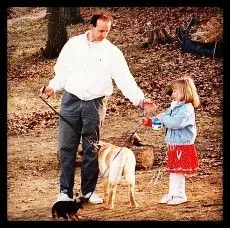 The philosophy of Pleasantville Animal Hospital of Fallston is to make you and your pet our number one priority. We work with the owner to form a strong team to provide total life long wellness and illness care. Communicating with you about all aspects of your pet's healthcare is very important, especially in times of illness.

After discussing with you the reason for your pet's visit, a history will be provided by you, guided by appropriate questions, and a thorough physical exam will be performed. The findings of this exam, along with an assessment, will then be presented to you. Options will be discussed, and your personal decisions will be guided and aided by our expertise. A plan will be formed, and appropriate medications, diagnostics and care will then be implemented. A healthy pet and a happy owner are our end goals.
Our roots in veterinary medicine now span three generations. This is a very unique aspect of our hospital. Our strong family ties allows us to work together even closer, and we approach each case as a team. We are very proud to have come from this legacy, and are excited to continue to grow our practice across generations.