Scott N. Gounaris, DVM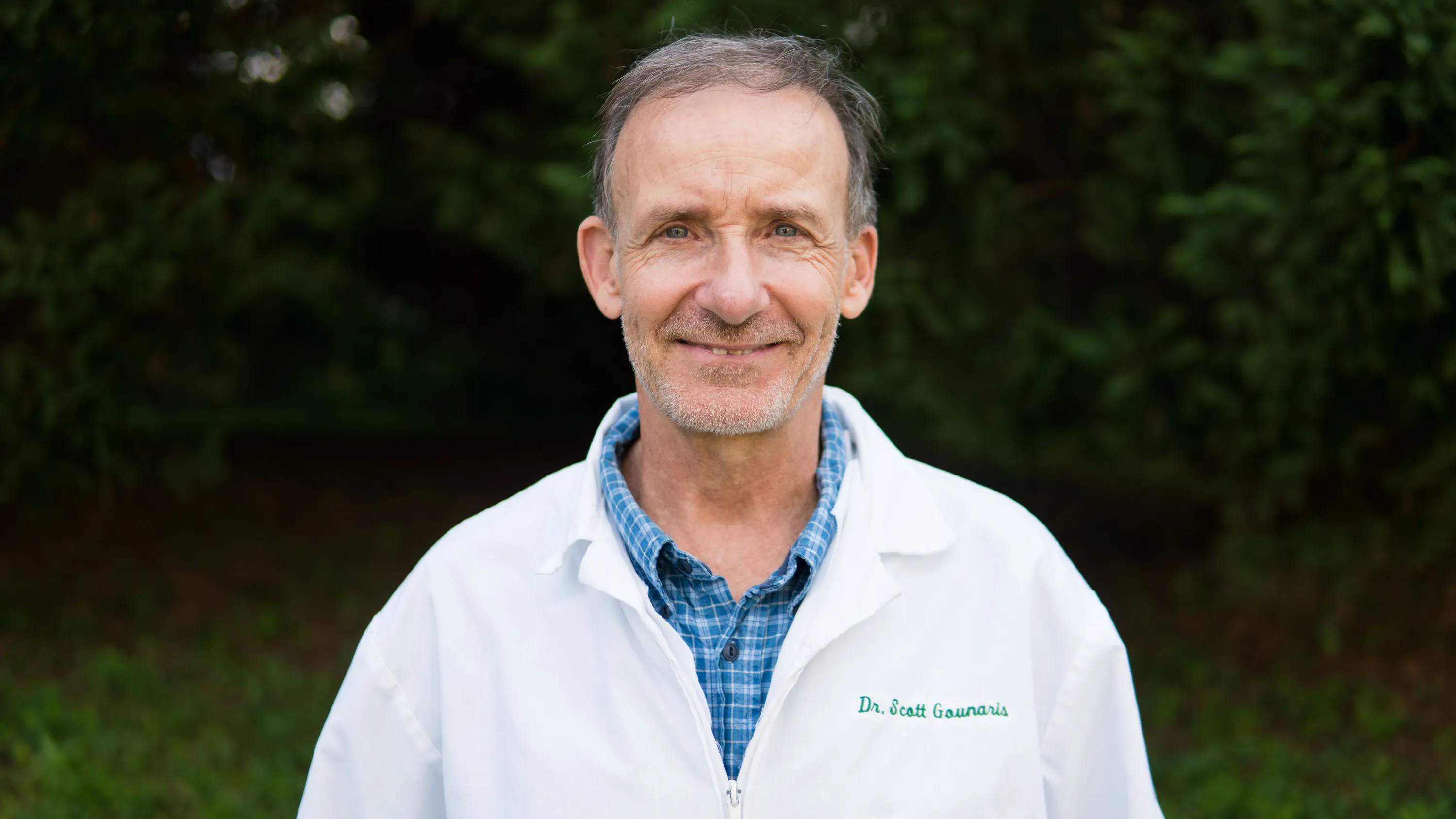 Dr. Scott N. Gounaris graduated from the University of Florida Veterinary School in 1982. His lifetime love for animals drove him to choose veterinary medicine as he wanted to help animals that could not help themselves. Dr. Scott Gounaris enjoys the teamwork that we and the pet owners employ to work together for the welfare of their pets. The greatest reward for him is a positive outcome for his patient and their owners. With over 40 years of experience in the veterinary field, Dr. Scott Gounaris has seen it all. Prior to opening Pleasantville Animal Hospital of Fallston, he worked for his father, who was also a veterinarian. Now the father of a recent veterinary school graduate, a current veterinary school student, and a college graduate, he has shared his love of the profession with the next generation of Gounaris doctors. As a resident of Fallston for more than 20 years, Dr. Scott Gounaris is very proud to serve our community.
---
Rebecca L. Gounaris, DVM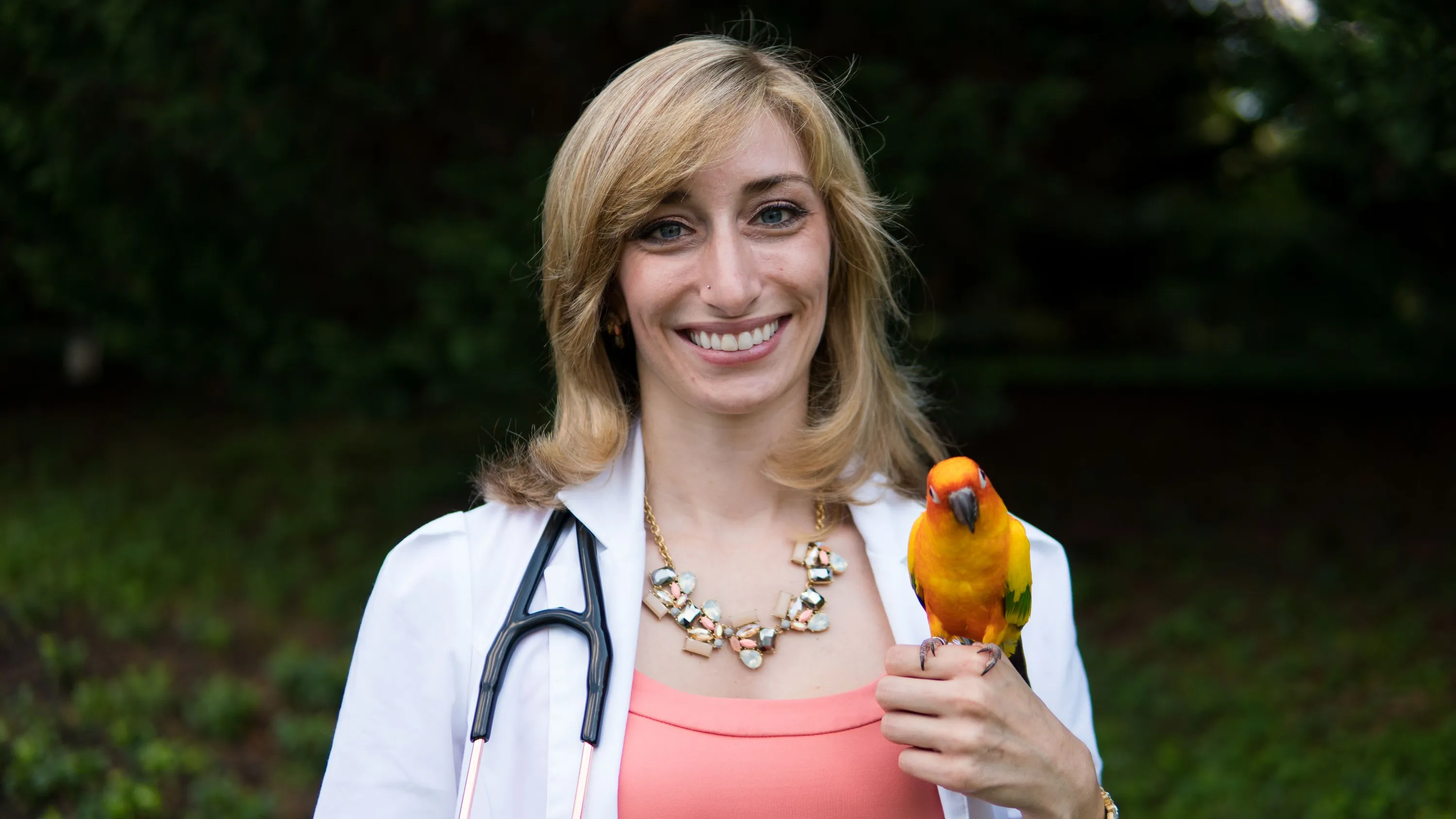 Dr. Rebecca L. Gounaris (Perelman) is a 2016 graduate of the Virginia-Maryland College of Veterinary Medicine and is Dr. Scott Gounaris's oldest child. In addition to her lifetime love for cats and dogs, she has a deep passion for birds and participated in externships at several exotic veterinary clinics during her senior year. After spending much time away from home for her education, she is thrilled to be practicing medicine back in her hometown and alongside her family members. She also worked for many years at Tri-State Bird Rescue & Research in Newark, DE, while she was earning her undergraduate degree at University of Delaware. She is passionate about backyard poultry medicine, and strives to normalize veterinary care for pet poultry. She feels that caring for her own flock of chickens has taught her so much about how to care for her poultry clients and patients in addition to her professional medical training. She has two Italian Greyhounds ("iggies"), Epi and Trig, two cats, Arwen and Pippin, and twenty-two chickens: Biff, Pumpkin, Spice, Ginny, Bombay, Egger Alan Poach, Kiwi, Whiskey, Pinot, Grigio, Orpville Redenbawker, Buffy the Breakfast Layer, Spritz, Leatherface, Dr. Eggman, Biff 2, Mama Hen, Opal, Ruby, Ivy, Quiche, and Frittata.

---

mICHAEL S. GOUNARIS, DVM
Dr. Michael S. Gounaris is a 2019 graduate from the Virginia-Maryland College of Veterinary Medicine and is the most recent veterinarian to join our family practice. From a young age he developed a strong compassion for animals and started working at Pleasantville Animal Hosopita as a junior in high school. He graduated in 2015 from West Virginia University with a degree in Animal Science. Currently, he lives in Forest Hill with his wife Megan, who is also a veterinarian at Pleasantville, their daughter Ella, and their three dogs, Oakley, Simba, and LJ.
---
Megan E. Alayon, DVM